THANK YOU FOR A GREAT 3RD YEAR!

SEE YOU JUNE 19 & 20, 2020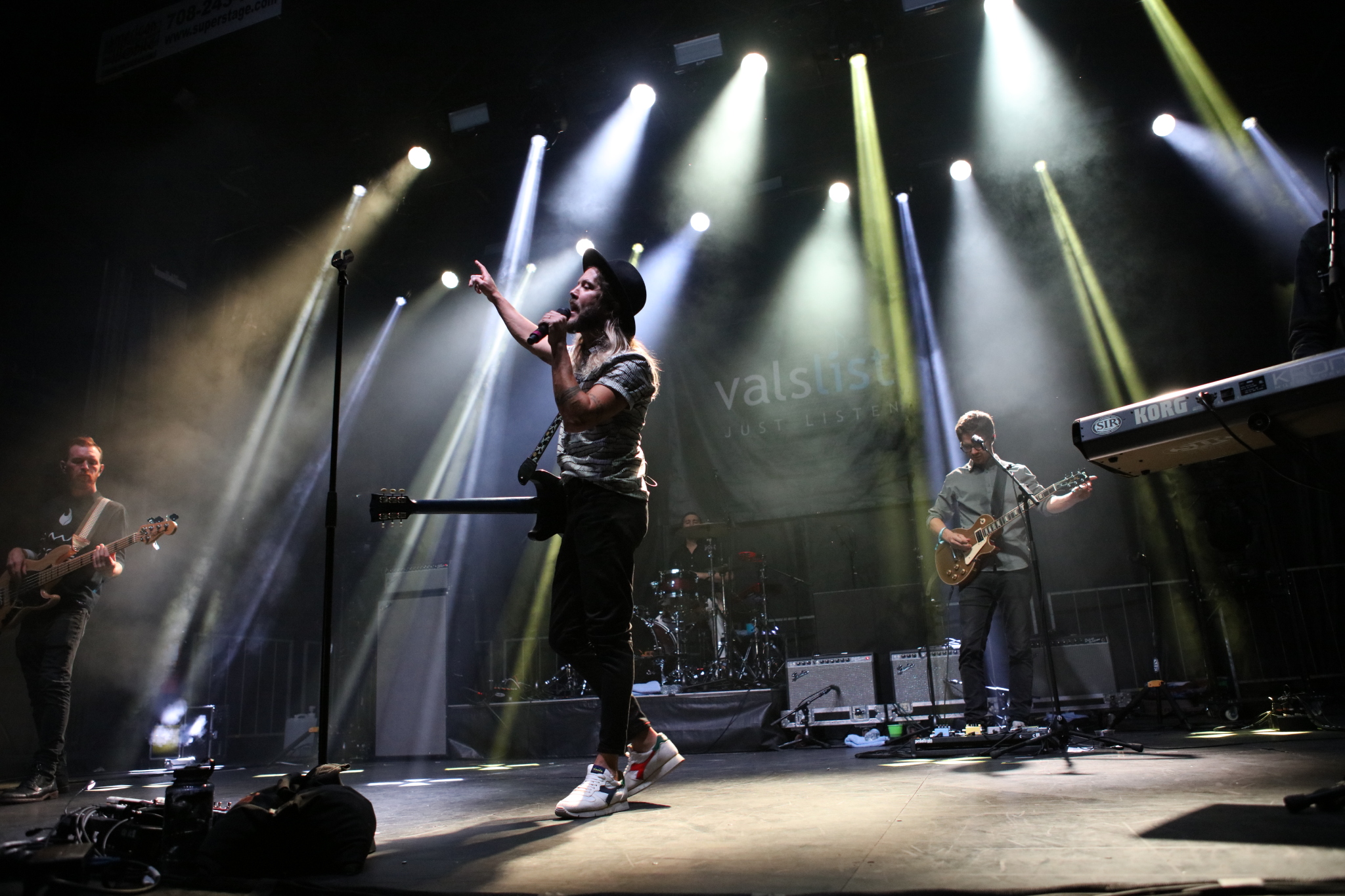 GIVE A LISTEN
RELIVE THE EXPERIENCE.
Press play and go.
We Bring the Top Emerging Artists to the North Shore
Watch the 2018 Winnetka Music Festival Video
Q: Do I need a wristband for the weekend?
While entrance to Friday night and Saturday afternoon performances remains free, you will need to have a wristband for Saturday evening's performances.
Q: Where do I buy my wristband?
You can order your wristband ($20 in advance) through this website or by going to https://valslist.ticketspice.com/2019-winnetka-music-festival.
Q: I thought this was a free festival?
The Village and Winnetka Park District are steadfast supporters of the festival, but the vast majority of the financial support needed to host the event comes from private sources including commercial sponsors, volunteers, Valslist, and a dedicated group of angel patrons. Sustaining the quality and diversity of the music, and the festival overall, requires that we ask attendees to contribute a small amount through the purchase of the wristband for Saturday night.
Q: Where do I pick up my actual wristband? Is there a will-call somewhere?
There will be four ticket tents where you can pick-up your pre-ordered wristband and purchase additional wristbands.
Q: Are kids free?
Children 18 and under are free at all times, except for admission to the VIP area. Anyone 5 years old and up will need a VIP ticket to access the special Diageo/William Blair VIP Area.
Q: What is included in VIP admission?
You'll enjoy free food and beverages and a special viewing are in the Diago/William Blair VIP Lounge located adjacent to the BMO-Harris Main stage at the Winnetka Community House. The outdoor patio and indoor rooms (including air-conditioning and restrooms) will be open Friday evening and Saturday after 1:00 pm. Includes festival access Saturday evening.
Q: I don't know my plans yet. Can I purchase a wristband at the festival?
Wristbands will be available for purchase at the festival, but will cost $25 dollars.
Q: Are there group discounts for families?
Both General admission and VIP family packages are available.
Q: I've lost my wristband. How do I get in?
If you lose your wristband before the festival you will need to purchase a new one at the festival.
Q: Can we go in and out of the fest grounds?
Yes, you will be able to enter and re-enter the festival grounds.
Q: Do food trucks run on Friday night?
Yes! This year we have almost 20 food vendors who will be serving all throughout the festival.
Q: Where can I park?
Given the popularity of the festival parking will be difficult. On street parking is available but we encourage people to take Metra, ride bikes, walk or take a ride share to the festival. There will be a designated ride area on Elm Street east of Green Bay Road.
Q: What Metra train should I take to the fest?
The Metra Northline train stopping in Winnetka drops you off right in the middle of the festival.
Q: Can I bring my dog to the festival?
We are a dog friendly event, as long as your dog is people friendly and stays on leash.
Q: Can I bring a folding chair?
Yes you may.
Q: Is there handicapped parking in the area?
Yes. Handicap accessible parking is located in front of the Village Hall, located at 510 Green Bay Road, directly across the street from the main festival entrance at Elm and Green Bay Roads.


Meet Our Music Curator, Val.
The Winnetka Music Festival is proud to have renowned music tastemaker Val Haller, CEO/Founder of Valslist Music, as co-producer and exclusive music curator of our festival. Val is known internationally for her uncanny ability to select the best new emerging artists and to stage unique live events that are memorable experiences for fans and artists alike. Her influence is a large part of what makes our festival so special.
Visit Valslist.com for easy access to the best in new music, introduction to the newest emerging artists, distinctive live events, and Val's unique insight on life and music.
Thanks to our 2019 Sponsors for Making the Fun Happen